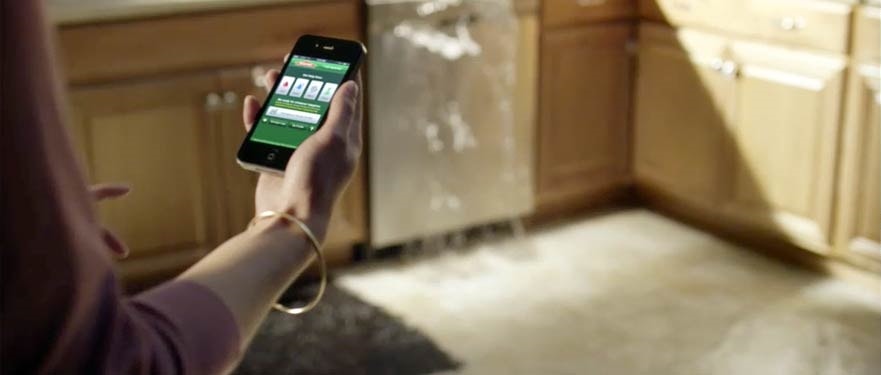 Water Damage Emergency Tips
What you can do until help arrives
Water Tips  |  Fire Tips   |  Biohazard Tips   |  Mold Tips
1. Ask SERVPRO What Equipment will be Used for Your Restoration Project.
Research what equipment SERVPRO is using. The proper moisture-detection, extracting, drying, and dehumidification equipment is critical for a proper restoration. When the proper practices and equipment are used, it can accelerate the rate of restoration, and tackle your water and moisture issue before it becomes a mold issue. Advanced equipment can even restore personal property such as documents, artwork, photographs, or family heirlooms.
2. Find a Company with Licensed and Trained Professionals.
It is important to evaluate how long the company has been in business and if it is growing. We at SERVPRO Sunland/Tujunga have been in the restoration business for over two decades and our quality workers come with a great amount of large water restoration projects already under their belt. Additionally, you may look at the reviews.
3. SERVPRO Sunland/Tujunga Will Help You with the Insurance Claims Process.
Finding a professional that will be able to help you with your insurance claim more than you can help yourself. By fully understanding the extent of your water damage and filing the claim in a timely manner, the right restoration company, such as SERVPRO Sunland/Tujunga will help you get the most out of your insurance and find ways to complete the project if there are any issues.
Have A  Water Damage Emergency? Call (818) 951-6780
What To Do After Flooding
Remove excess water by mopping and blotting.
Wipe excess water from wood furniture after removal of lamps and tabletop items.
Remove and prop wet upholstery and cushions.
Place aluminum foil or wood blocks between furniture legs and wet carpeting.
Turn air conditioning on for maximum drying in summer.
Remove colored rugs from wet carpeting.
Remove art objects to a safe, dry place.
Gather loose items from floors.
What NOT To Do After Flooding
Don't leave wet fabrics in place. Hang furs and leather goods.
Don't leave books, magazines or other colored items on wet carpet or floors.
Don't use your household vacuum to remove water.
Don't use television or other household appliances.
Don't turn on ceiling fixtures if ceiling is wet, and keep out of rooms where ceilings are sagging.